---
Big publicity stunt by Greenheart Games, a small game development outfit, who just released their first game, named "Game Dev Tycoon", a game where you play as… a game development studio :)
And why is this game mentioned so much on Twitter and Reddit ? Because Greenheart have put online a fake "pirated" version of the game, in which the player loses due to "piracy".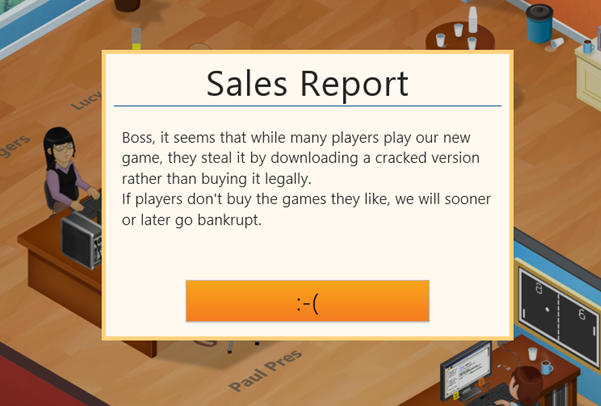 On their blog, they have published the tale of their little "experiment" : What happens when pirates play a game development simulator and then go bankrupt because of piracy? : On the day of the official release of the game, they shared the fake version, and estimate that, after one day, 9 out of 10 players used the free version rather than the paid one.
This small independent outfit, unknown just a few days ago, seem to be really angry at some aspects of the gaming world, such as social and "free-to-play" games, the likes of which are legion on Facebook, and "piracy", once again considered as theft.
Anyways, I find it interesting that on the Internet, everything follows the fremium model, whether the publishers want to or not.
Manu
---