"Freeman's mind", a Ross Scott creation, revisits a videogame classic through the eyes of it's main protagonist, gordon Freeman.
Each episode takes you back to the infamous Black Mesa facility, during the events that led to Earth's invasion, as seen by a no-nonsence, slightly disturbed, illegal substances abuser, lab technician.
Well now I have an answer, if anyone ever asks me
what the dumbest thing I ever did was.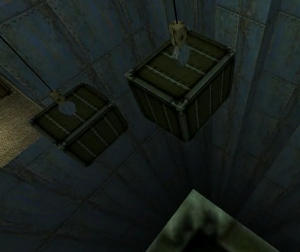 It's a great show, and a neat way to rediscover the game and see things you may have missed while playing.
Here's episode 2 (the first one is a little slow) :
The rest of the series can be found on Youtube, or here (machinima.com), where the episodes can be downloaded (and in higher quality). Ross Scott has a blog, located at : http://civil-pr...n.blogspot.com/
I guess i'm still not sure if that was smart or stupid. I guess it was both. Smupid
Edit : "Civil Protection has moved! All future videos and news will be on : http://www.accursedfarms.com "
---