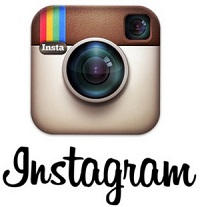 The divorce between Instagram and Twitter is official : You cannot view pictures from Instagram in your feed anymore, and "twitpics" now offers filters.
Ahh, filters. The magic recipe to turn regular photos into works of art

. This basic idea turned the basic photo-sharing app Instagram into a company valued at 1 Billion dollars by Facebook.
On the other side of the ring, we have Twitter, which has it's own picture hosting service and app, twitpic. I have tried the app on Android, and it's really disappointing. Twitpic uses a tool called Aviary Editor to offer very basic editing features, and a few filters, but the result looks like a cheap instagram. I don't think this is what will make them gain users, most of which have already switched to more feature-filled image sharing apps.
The challenger in this field is Flickr, a photo sharing website which opened its doors in 2004 (!), but since its acquisition by Yahoo in '05 hasn't changed much. It could have been Instagram, had they done a great mobile app.
I think they've always tried to attract more "serious" photographers, so I guess cute little filters would have appeared as a novelty. Still, they could have added the option to see pictures with and without the effects, or something.
But what's in the new Flickr app ? Why it's filters !
Twitpic and Flickr both seem to use the Aviary SDK (as do many apps), so I'm not sure how we will be able to tell them appart.
Commentaires
---