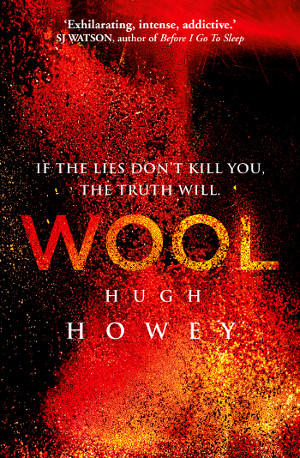 I started reading Wool because it was May's pick for the book club "Sword & Laser", not knowing anything about the story, except that it was sci-fi. Did it feature some kind of utopia where sheep have taken over the universe ? Well, no.
From the get-go , we're thrown into a post-apocalyptic world, where people are confined to a giant "silo", a self sufficient vertical city. Like the characters in the book, we're kept in the dark regarding the many secrets and lies that the Silo protects ; and the more they uncover, the more they – and us – want to learn. This is a difficult book to put down, probably due to the fact that it was published as a series of novels, each with its own cliffhanger ending.
Hugh C. Howey wrote the first book of the series in 2011, intended as a standalone short story. Thanks to the huge positive response from fans, he decided to continue the saga, with 5 books in the "wool" timeline, 3 "shift" prequels to wool, and a final volume, Dust, available August 17, 2013.
The popularity of the Wooliverse is also indicative of a shift in how books are published, as Howey used Amazon's "Kindle Direct Publishing" to self-publish the first novel, as an e-book. The author also gave his blessing to authors wanting to write fanfictions in "his" universe, which you can find at hughhowey.com/fan-fiction, which is why he likes the "Kindle Worlds" program launched a few days ago, a way for authors to "open" the universes they created (details on his blog, from May 22nd).
---